Everyone knows Prince William and his beloved wife Kate Middleton. And of course, the world is no stranger to Harry and Meghan either. But they aren't the only young royals. There is also Alexander Windsor, Earl of Ulster.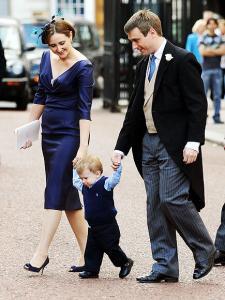 Alexander Windsor, Earl of Ulster is the eldest child and only son of His Royal Highness Prince Richard, Duke of Gloucester and Birgitte Eva van Deurs, Duchess of Gloucester. He was born on October 24, 1974, in London.
He is the heir apparent to the dukedom of Gloucester and as such is accorded the courtesy title, Earl of Ulster.
Major Alexander Patrick Gregers Richard Windsor, Earl of Ulster
He studied at King's College London where he read War Studies, graduating in 1996 with a BA (London) before attending the Royal Military Academy Sandhurst.
He was commissioned into the King's Royal Hussars. On January 14, 2003, he transferred from a Short Service Commission to an Intermediate Regular Commission. On April 28, 2008, he was appointed to the Reserve of Officers, signaling his retirement from the British Army, in the rank of acting major. Since leaving the Army, Lord Ulster has worked in non-governmental organization roles and is a director of the Transnational Crisis Project.
Alexander Windsor married Claire Booth, a physician, on June 22, 2002, at the Queen's Chapel, St. James's Palace.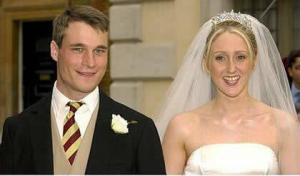 The couple has two children: