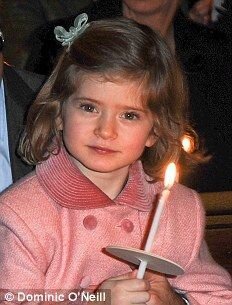 Lady Cosima Rose Alexandra Windsor was born on May 20, 2010. She is the 2nd child of Alexander Windsor, Earl of Ulster, and Claire Booth.
She is the only daughter and second child of the Earl and Countess of Ulster. Alexander Windsor, Earl of Ulster. Cosima is a great-granddaughter of Prince Henry, Duke of Gloucester, and Princess Alice, Duchess of Gloucester.
Lady Cosima is the paternal granddaughter of the Duke and Duchess of Gloucester. Cosima is the maternal granddaughter of The elder child of Robert Booth (1948–2006) and Barbara (née Hitchin).