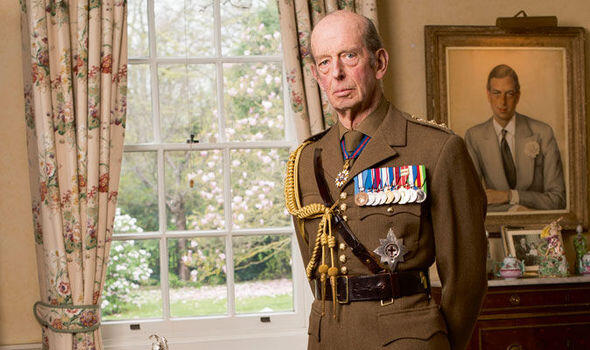 Edward George Nicholas Paul Patrick was born on October 9, 1935. He is the eldest child of Prince George, Duke of Kent and Princess Marina of Greece and Denmark.
Prince Edward is the grandchild of King Geroge V and Queen Mary. This makes him the first cousin of Queen Elizabeth II.
At the time of his birth, Prince Edward was 7th in line to the throne. Prince Edward, Duke of Kent has two younger siblings, Princess Alexandra, The Hon. Lady Ogilvy and Prince Michael of Kent.
He was baptized in the Private Chapel of Buckingham Palace on November 20, 1935, by the Archbishop of Canterbury, Cosmo Lang.
His godparents were King George V and Queen Mary (his paternal grandparents); the Prince of Wales (his paternal uncle); the Princess Royal, Countess of Harewood (his paternal aunt); the Duke of Connaught and Strathearn (his great-great-uncle, whose son, Prince Arthur of Connaught, stood proxy); the Duchess of Argyll (his great-great-aunt); and Prince Nicholas of Greece and Denmark (his maternal grandfather).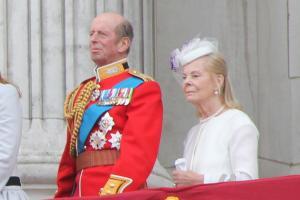 Prince Edward, Duke of Kent married Katharine Worsley in 1961. Together they had three children.
George Windsor, Earl of St. Andrews (born June 26, 1962)
Lady Helen Taylor (born April 28, 1964)
Lord Nicholas Windsor (born July 25, 1970)
On an interesting side note, since his mother was a cousin of Prince Philip, Duke of Edinburgh, that makes him a first cousin to the Queen and both a second and third cousin to Prince Charles, Princess Anne, Prince Andrew and Prince Edward.