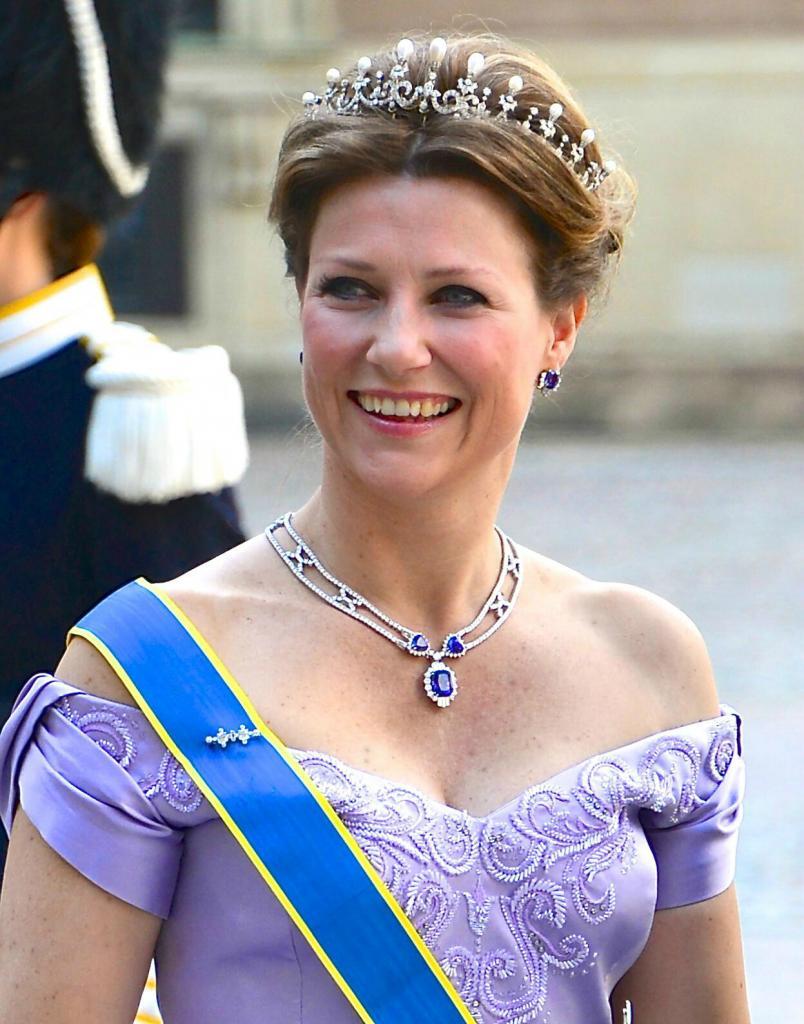 Princess Märtha Louise of Norway was born on September 22, 1971. She is the only daughter and eldest child of King Harald V and Queen Sonja of Norway. Princess Märtha Louise was named after her late grandmother and her paternal great-great-grandmother.
She is fourth in the line of succession to the Norwegian throne, after her brother Haakon, and his children, but is not a member of the royal house. Like her aunts Ragnhild and Astrid, she had no inheritance rights to the Norwegian throne at the time of her birth due to Norway's agnatic primogeniture succession – meaning that the eldest child, regardless of gender, takes precedence in the line of succession. This only changed in 1990, when the Norwegian parliament adopted male-preference primogeniture succession for those born before 1990, which made her third in line at the time, after her younger brother.
As part of her withdrawal into private professional life, she lost the style "Royal Highness" in 2002, and she holds no style in Norway; the lower style "Highness" is occasionally used informally abroad, but does not officially exist and is not used in Norway.
Her Titles:
September 22, 1971 – February 1, 2002: Her Royal Highness Princess Märtha Louise of Norway
February 1, 2002 – present: Her Highness Princess Märtha Louise of Norway
Princess Märtha Louise has studied physiotherapy, trained as a Rosen therapist, and studied at an academy for holistic medicine. In 2007, Princess Märtha launched a school called Astarte Education, named after a Middle Eastern goddess. The program purported to teach students how to communicate with angels.
These days, she's been in a relationship with Gwyneth Paltrow approved spiritual adviser Shaman Durek. Durek is a self-styled "spirit hacker," whose devotees include Silicon Valley investor Dave Asprey and actress Nina Dobrev, in addition to Paltrow. Märtha Louise first announced her relationship with him in May 2019, with a post on Instagram, calling him her "twin flame". Gwyneth Paltrow is likely just one of many Hollywood acolytes that Mary Louise has met through her boyfriend. Shaman Durek boasts the endorsements of tech investor Dave Asprey and actress Nina Dobrev, among many others. She claims to be a 6th generation Shaman.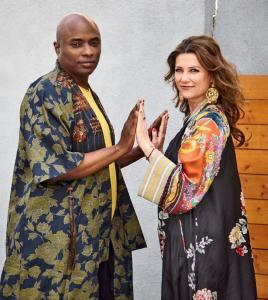 Princess Martha's younger brother Haakon is the Crown Prince of Norway, and as such he was removed from the British line of succession. He isn't without his own controversy. He married a woman named Mette-Marit Tjessem Høiby, in 2000. She wasn't only a commoner, but she was also a single mother with a disadvantaged past. Together they had two children of their own, Princess Ingrid Alexandra, and Prince Sverre Magnus. Although their marriage has been relative without scandal, that all changed in 2019 when it was revealed that Mette-Marit, Crown Princess of Norway has been friends for years with convicted sex offender Jeffrey Epstein, (as well as Prince Andrew). She released an official statement about the matter.
"I would never have had anything to do with Epstein if I had been aware of the seriousness of his criminal acts. I should have investigated Epstein's past and regret that I did not."
Right after this, Princess Andrew, The Duke of York, stepped down from royal duties for the foreseeable future.
Princess Martha Louise of Norway is a controversial figure, mostly because she claims to be clairvoyant. She is no longer allowed to use her title of "Princess" in regards to her business dealings. She even had to change her Instagram from @princessmarthalouise to @iam_marthalouise.
Her Princess Martha Louise Instagram account is now used for official royal related business only, while her other account she uses for personal posts about her life with the Shaman and as a Clairvoyant.