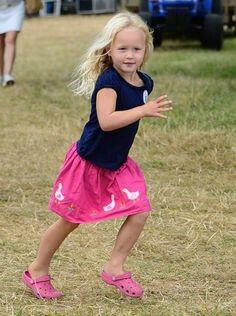 Savannah Phillips is the eldest child of Peter Phillips and his wife Autumn Kelly. Savannah Anne Kathleen was born on December 29, 2010.
She is a royal by blood as the granddaughter of HRH Princess Anne, but she is not a royal by title., as that children of the daughter of a monarch are not "entitled to the rank" of his or her royal highness.  Since neither of her parents has a royal rank, Savannah doesn't have one either.
Savannah is also Queen Elizabeth's first great-grandchild.