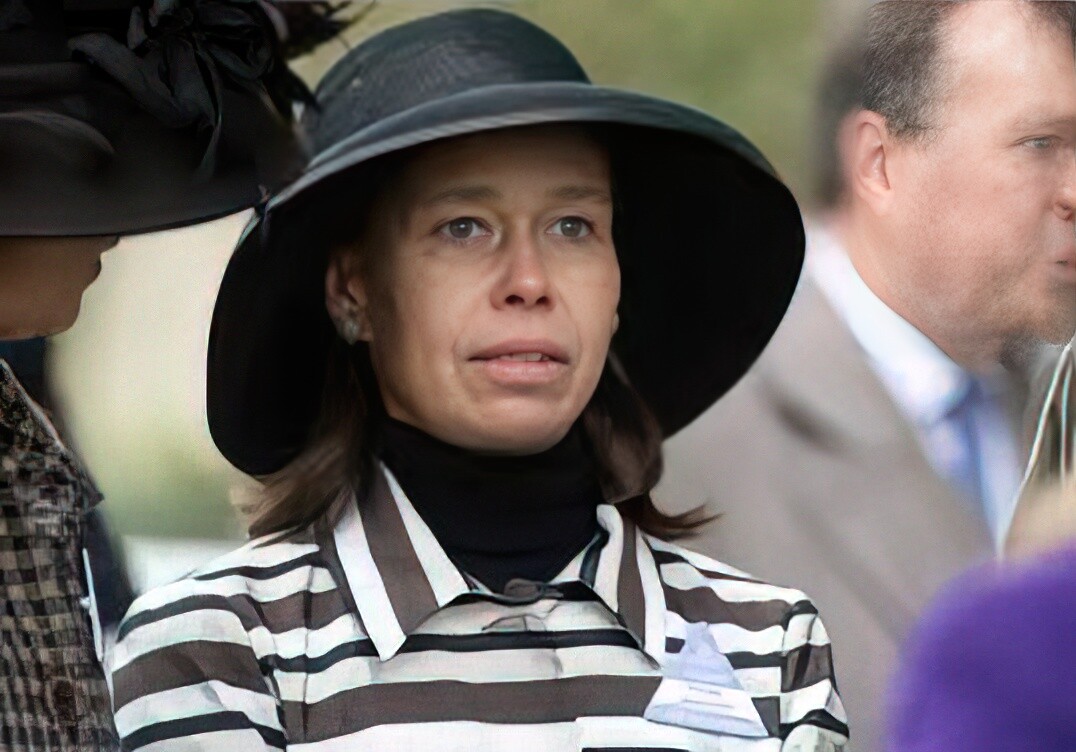 Lady Sarah Chatto is the only daughter of Princess Margaret, Countess of Snowdon, and Antony Armstrong-Jones. This makes her the niece of Queen Elizabeth II.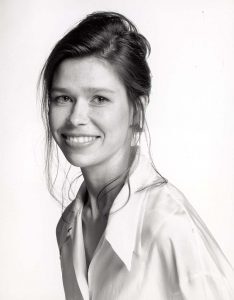 Lady Sarah Chatto was born Sarah Frances Elizabeth Armstrong-Jones on May 1, 1964, at Kensington Palace in London. She was christened in the private chapel at Buckingham Palace in 1964. Her father was created Earl of Snowdon and Viscount Linley on October 6, 1961, so she is entitled to the courtesy title of Lady Sarah.
Lady Sarah Chatto's mother was Queen Elizabeth's only sibling, which means that Queen Elizabeth was Lady Sarah Chatto's aunt. She is also the youngest grandchild of King George VI.
In 1994 Lady Sarah married Daniel St. George Chatto, an artist and former actor. Which is really what they both had in common, their artistic drive. The couple had a low-key wedding on July 14, 1994, in a small 17th-century church in London, St. Stephen's Wallbrook. The couple chose the location because they wanted a romantic and intimate place to get married. Her cousin Zara Phillips acted as one of her bridesmaids at the ceremony.
The couple had two sons, Samuel Chatto (July 28, 1996) and Arthur Chatto (February 5, 1999), both of whom are in the royal line of succession.
In 1984 she was named one of the godparents of Prince Harry (as his father's first cousin). In 2004 she was again honored as being named a godparent to Lady Louise Mountbatten-Windsor (as her father's cousin, daughter of the late Princess Margaret, Countess of Snowdon).
Speaking of the royal family, let's look at those royal genetics. When the 5th birthday portrait of Princess Charlotte was released in 2020, many royal watchers were shocked at how much she looked just like a baby picture of Lady Sarah Chatto, which was taken at Buckingham Palace on September 10, 1969.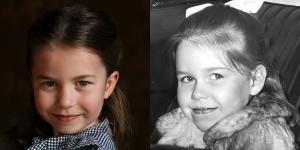 What do you think? Totally twins, right?
Although not one of the more famous royals, Lady Sarah Chatto was close with her aunt, Queen Elizabeth II.
Sarah is known for being hugely private and prefers to stay out of the royal spotlight with her husband, David Chatto, and their two sons, Samuel and Arthur.
Lady Sarah's mother, Princess Margaret, died in February 2002 when she was just 38 years old. Queen Elizabeth and Lady Sarah grew particularly close after the death of Princess Margaret.  Royal insiders have said,
"The queen adores Sarah and seeks out her company as often as possible. She is her absolutely favourite younger Royal. "They are hugely at ease in each other's company. Much giggling can be heard when they are together. They share a sense of loyalty, fun, duty and the ridiculous."
The Queen was said to "adore" her niece and only allowed Sarah to accompany her to her favorite hideaway, Craigowan Lodge, in Aberdeenshire. When the Queen lost her beloved husband, Prince Phillip, in 2021, she stayed at Balmoral, and Sarah was one of the few relatives who stayed with her at this time.
Although she gets along with all of her family, she is said to be closest to her cousin, King Charles III. In fact, she was a chief bridesmaid at the wedding of Charles to Princess Diana.