When it comes to royal protocol, it can get confusing rather quickly. But it turns out there are a set of actual rules that tell us exactly how the ranking system works, and it's called the Rules of precedence, which was put in place by Queen Elizabeth I in 1595.
The five highest-ranking princesses are Kate Middleton, Meghan Markle, Princess Anne, Princess Beatrice, and Princess Eugenie.
When the royal family gets together, who ranks higher?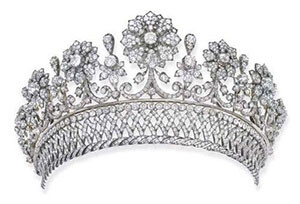 Well, the Rules of Precedence rank blood relatives of the monarch above almost anyone else in the family.
Essentially, the hierarchy exists to ensure that the princesses who are born with royal blood, like Eugenie and Beatrice, aren't kind of pushed to one side. Women of the royal family who marry in like Kate and Meghan, gain their titles by marriage and therefore are of a lower rank than those born into their titles.
The most visible representation of this tends to be the order in which they might stand at a public event, or the order in which they might enter or leave a room, or who curtsies to whom.
But it's not always quite that simple.
According to the Rules of Precedence and the House of Lords Precedence Act of 1539, men are almost always given precedence over women, with the obvious exception of the Queen herself — there is nobody that outranks the Queen.
This means that Kate and Meghan's status within the family effectively revolves around their husbands, Prince William and Prince Harry.
When Kate and Meghan are with their husbands, their status is elevated to reflect the fact that the men are present.
This is because Prince William and Prince Harry have a higher rank than the princesses Anne, Eugenie, and Beatrice — they have precedence, and this higher rank is reflected on their wives, so they are then moved ahead.
As William is second-in-line to the throne and has a higher royal ranking than Harry, it also technically means Kate outranks Meghan. This also means that the royal protocol would dictate that Meghan should curtsy to Kate if they were to meet in public.
But as with any rule, there are always exceptions; in this case, it's about Camilla, Duchess of Cornwall. As the wife of the immediate heir to the throne, Camilla, is of a higher status than Kate, Meghan, or her royal nieces, regardless of whether Prince Charles is in the room.
Despite this, even Camilla's position in the royal family is still partially dependent on her husband's physical presence, as she technically ranks below the Queen's cousin, Princess Alexandra, when the Prince of Wales is not present.
To further confuse things, Camilla and Kate's positions will also change dramatically as they eventually step into the role of Queen Consort. When this happens, all the other female members of the royal family will have to curtsy to them, regardless of whether they were born into the royal family or not.