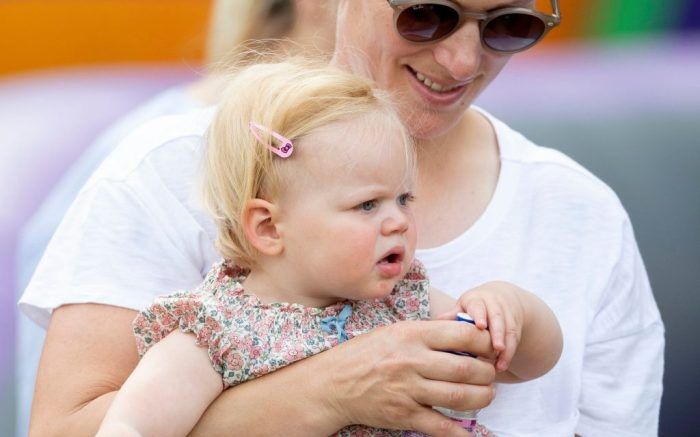 Lena Tindall, the 2nd daughter of Zara Tindall and Mike Tindall. Her name is pronounced Lay-na and means "she that allures" in Latin, while in Greek, it means "sunlight" and "moonlight".
Lena Tindall was born on June 18, 2018. The Tindall's keep a relatively low profile for members of the royal family. But that doesn't make her any less "royal." Lena Elizabeth, after all, is named after her great-grandmother, Queen Elizabeth II.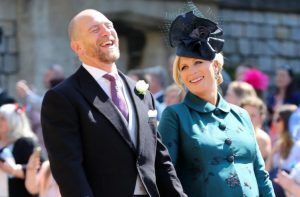 Lena, who was Queen Elizabeth, and Prince Philip's seventh great-grandchild, was born at Stroud Maternity Unit in Gloucestershire, weighing 9lb 3oz. The new baby is believed to be the heaviest royal baby in recent years, taking over the record from Zara's niece Savannah Phillips, who was 8lb 8oz when born in 2010. The average weight of a baby girl born in the UK is about seven pounds, four ounces.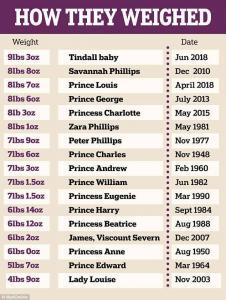 Like her mother and her older sister Mia, she will be known as "Miss" instead of HRH, like her royal cousins. When Zara – daughter of the Princess Royal – was born in 1981, she had no right to a title, being born down the female line as the offspring of a daughter of a sovereign. The same applies to any of her children. This is not a "snub", it's just how things are done when it comes to female members of the royal family.
None of Princess Anne's side of the family has titles. In part, because they don't have the same rights as male heirs and in part because Princess Anne wanted her family to lead as normal lives as possible outside of the Royal bubble.
Speaking of her mother's decision in 2015, Zara told The Times: "I'm very lucky that both my parents decided to not use the title and we grew up and did all the things that gave us the opportunity to do."
Prince Harry reportedly plays a special role in Lena Elizabeth's life as godfather. However, this is just a rumor and has never been officially confirmed by the royal family.
Zara and Mike welcomed their first daughter in January 2014, naming her Mia Grace. The Hebrew name descends from Miriam, a name that means beloved. Her middle name Grace is often given in reference to the Christian concept of divine grace and used as a virtue name.
Lena's name, however, was meant to be slightly different, and it wasn't until Zara and Mike made a last-minute discovery it changed. Zara explained shortly after Lena's birth, they realized the name they had originally picked wasn't ideal.
"I liked the name Elena but I didn't want her initials to be 'ET' so she's Lena."
Little Lena isn't the only royal in the family with Elizabeth as a middle name. She is joined by her grandmother Princess Anne, Princess Charlotte, and even her mother, Zara.
In March, the Duke of Sussex and his wife Meghan attended Lena's christening at St Nicholas Church in Cherington, Gloucestershire. 17, 2019. Prince Harry reportedly plays a special role in Lena's life through his position as godfather.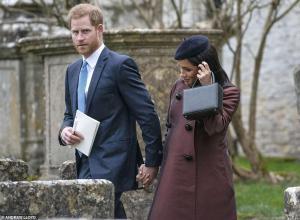 Queen Elizabeth also attended her christening, which made it a full-blown royal affair.
Lena Tindall is close with her cousins and even attends events with them. Here Lena (teal blue headband) is pictured with Prince George and Princess Charlotte at the Platinum Jubilee pageant, which took place in June of 2022. The eldest child is Savannah, who is Peter Phillip's daughter.