Maria Alexandra of Romania is the first child of Nicholas Michael de Roumanie Medforth-Mills, and his wife, Alina Maria Binder.
She was born on November 7, 2020, at Polizu Clinical Hospital in Bucharest. She is also known as Maria Alexandra de Roumanie and is the first Romanian born member of the Romanian royal family in generations.
All of King Michael's children were born outside of Romania. Margareta, Elana, and Irina were all born in Switzerland – Sophie was born in Greece, and his younger daughter Marie was born in Denmark.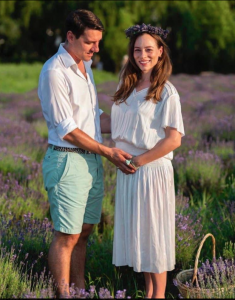 Maria Alexandra's great-grandfather, King Michael I of Romania, revoked Nicholas' title of Prince in 2015, essentially ousting him from the royal family based on allegations that he fathered a child out of wedlock.  A rumor that would later prove to be true. This removes her from the royal line of succession in Romania, but not for the British succession line.
Once a person abdicates their position they not only renounce their right of succession but also for any children they might have. But in the case of Nicholas, he didn't abdicate his rights, he had them removed by his grandfather. That's why he is still in line for the British throne, as with any of his legitimate children.
On June 1, 2020, Nicholas of Romania announced that his wife Alina-Maria was expecting their first child in November with an official announcement.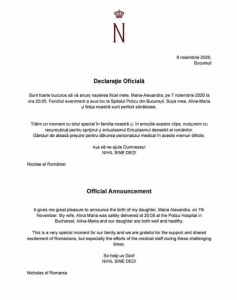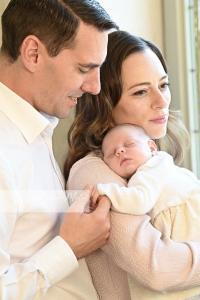 The Romanian Royal Family has expressed their congratulations on Twitter, where they wrote: "Princess Elena of Romania learned with joy of the birth of her second granddaughter, Maria-Alexandra, the daughter of her son, Nicholas Medforth-Mills, and his wife, Alina and wishes her good luck, wisdom and health!"
** Princess Elana was, of course, referring to his other daughter, Iris Anna, through a previous relationship; she was born on 9 February 2016. This daughter, however, is illegitimate and will not be entitled to be in any line of succession.
Maria Alexandra is the eldest "legitimate" child of Nicholas of Romania.
Maria Alexandra is the grand-daughter of Princess Elena of Romania.
Maria Alexandra would be the great-great-great-great-grandson of Queen Victoria of England.