Her Royal Highness, Princess Margaret, Countess of Snowdon is Queen Elizabeth's younger sister. She was born on August 21, 1930, and she died on  February 9, 2002.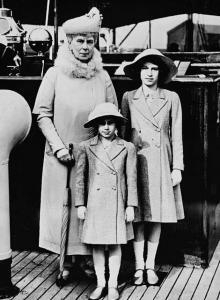 When her father, King George VI became King, her older sister Queen Elizabeth became heir presumptive and that made Margaret second in line to the throne.
On May 6, 1960, she married photographer and filmmaker, Antony Armstrong-Jones, the son of a barrister. The following her he was created Earl of Snowdon. The couple had two children.
Her marriage to the Earl of Snowdon ended on July 11, 1978. She would never marry again.
Margaret was often viewed as a controversial member of the British royal family. Her divorce in 1978 earned her negative publicity, and she was romantically associated with several men. Her health gradually deteriorated in the final two decades of her life.
The Princess's later life was marred by illness and disability.  A heavy smoker for most of her adult life, Margaret had a lung operation in 1985, pneumonia in 1993, and at least three strokes between 1998 and 2001. She died at King Edward VII's Hospital on February 9, 2002.