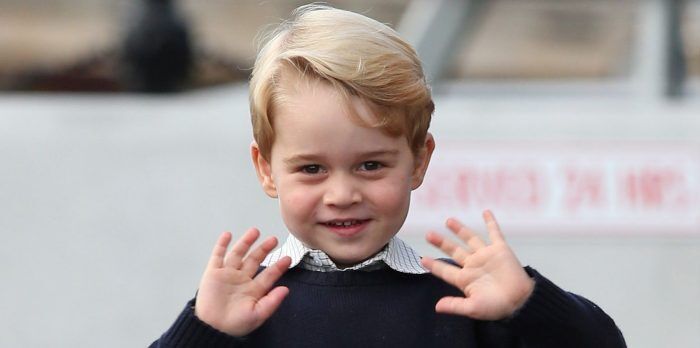 Title: Prince

Full Name: George Alexander Louis

Father: Prince William of Wales

Mother: Catherine Middleton

House: Windsor

Born: July 22, 2013
His Royal Highness Prince George, is the eldest son of Prince William, The Duke of Cambridge, and Catherine, Duchess of Cambridge. George Alexander Louis was born on July 22, 2013.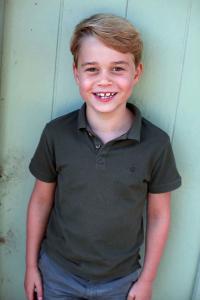 His official title is High Royal Highness Prince George of Cambridge
Prince George was baptized by the Archbishop of Canterbury in the Chapel Royal at St. Jame's Place on October 23, 2013. His godparents are …
Oliver Baker
Emilia Jardine-Paterson
Hugh Grosvenor – 7th Duke of Westminster
Jamie Lowther-Pinkerton
The Hon. Julia Samuel
William van Cutsem
Zara Tindall
When Prince George's grandfather, Prince Charles becomes King, his son Prince William will become the Prince of Wales. When Prince William becomes King, Prince George will become the Prince of Wales.
However, for now, Prince George could use the courtesy title of his father's dukedom, Earl of Strathearn. But since he's also a prince, and that outranks Earl, he's just known as Prince George.
In September of 2019, Princess Charlotte attended her first day of school, where it was revealed she would be known as Charlotte Cambridge. Similarly to her, Prince George is known as George Cambridge in school. As explained by the Royal Family's official website, royals "can be known both by the name of the royal house and by a surname, which are not always the same." Her father and uncle, respectively Prince William and Prince Harry, were known as William and Harry Wales, a surname passed on by Prince Charles, the Prince of Wales.