High Royal Highness Prince Richard, Duke of Gloucester is Queen Elizabeth's first cousin. He was born Richard Alexander Walter George on August 26, 1944. He's the second son of Prince Henry, Duke of Gloucester, and Princess Alice, Duchess of Gloucester. At birth, he was 5th in line to the British throne.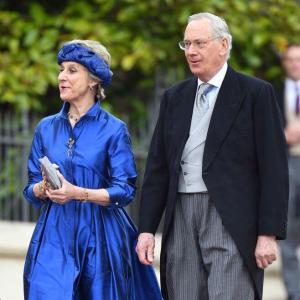 Prince Richard, Duke of Gloucester is the youngest grandchild of King George V.
He was baptized at the Royal Chapel of All Saints in Windsor Great Park on October 20, 1944, by the Archbishop of Canterbury, Cosmo Gordon Lang. At the time, because of World War II, newspapers did not identify the precise location, which is customary, saying instead that it took place at a "private chapel".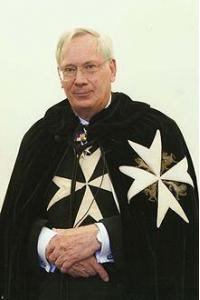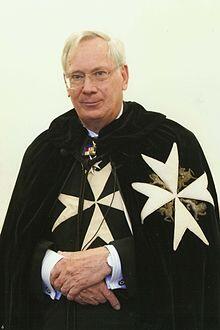 When he was born he was actually 2nd in line to inherit his father's dukedom but when his older brother died in 1972 in a horrible plane crash, he ascended to the dukedom, two years later upon his father's death.
Growing up, as the second child, he didn't have the pressures of his elder brother who was expected to one day inherit the dukedom. So instead he went to university and got a degree in an area he loved. He planned on being a full-time architect and even partnered in a firm. But when his elder brother passed, he had to resign his partnership to handle his royal obligations. After his father died in 1974 and he became the duke, he began representing his cousin, Queen Elizabeth in royal duties. For example, on May 19, 2013, the Duke represented the Queen on a visit to the Vatican for the inauguration of Pope Francis.
Although he doesn't have time to pursue his own career in architect anymore, he's still very interested in the subject matter.
He was elected as a corporate member of the Royal Institute of British Architects (and FRIBA) in 1972. He is President of the Society of Architect Artists. He serves as a Commissioner of the Historic Building and Monuments Commission for England.  The Duke has been Patron of construction charity Construction Youth Trust and is the Royal Patron of the UK branch of the charity Habitat for Humanity.
In 1972 he married Birgitte van Deurs and together they have 3 children.
Alexander Windsor, Earl of Ulster (Oct 24, 1974)
Lady Davina Lewis (Nov 19, 1977)
Lady Rose Gilman (March 1, 1980)