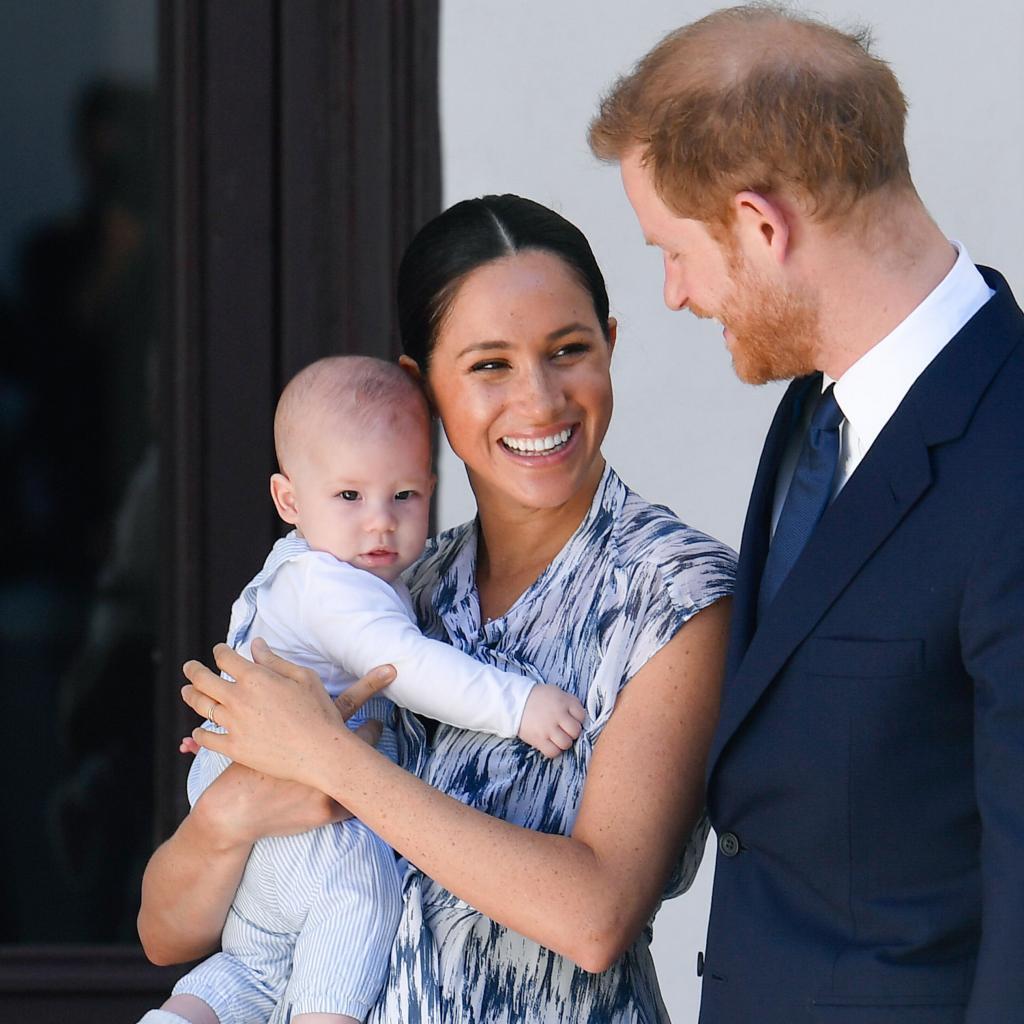 Title: Prince

Full Name: Archie Harrison Mountbatten-Windsor

Father: Prince Henry of Wales, Duke of Sussex

Mother: Meghan Markle

House: Windsor

Born: May 6, 2019
Archie Harrison Mountbatten-Windsor was born on May 6, 2019. He is the eldest son (and only child at this time) of HRH Prince Henry, Duke of Sussex, and his wife Meghan, Duchess of Sussex.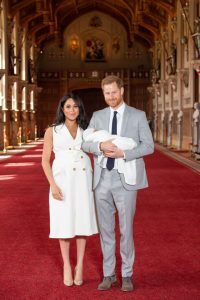 He is the first half-American, biracial baby in the history of the British monarchy. Interestingly enough, he is also a citizen of both the United Kingdom and the United States. It is believed that Meghan Markle (Archie's mother) retained her US citizenship, and that means it automatically passes on to her children. That is unless he renounces his US citizenship once he turns 18. Since he was born in the UK and has a British father, he will also automatically be a British citizen.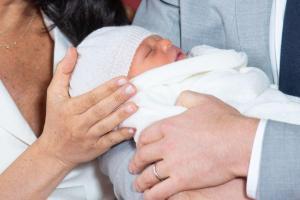 At the time of his birth, Archie Harrison Mountbatten-Windsor was 7th in line to the British throne — which pushed his uncle Prince Andrew, The Duke of York, down to 8th in line.
He is Queen Elizabeth's 8th great-grandchild and the 4th grandchild of Prince Charles.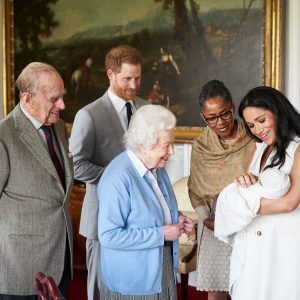 Archie Harrison Mountbatten-Windsor is not a prince. While he is the son of a prince, he isn't one himself because his father Prince Harry isn't the eldest son. This also means that Archie Harrison Mountbatten-Windsor won't be able to use "His Royal Highness" in his title. This comes from a decree made in 1917 where it says only the eldest son of the Prince of Wales is given a royal title, which meant that only Prince George would have been His Royal Highness. However, in 2012 the Queen issued a new Letters Patent which allowed for all of Prince William's children to enjoy the honor of being called "HRH".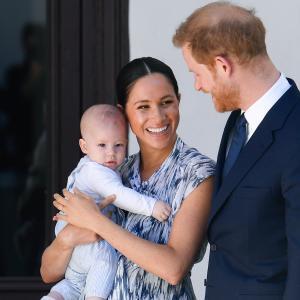 This, however, does not apply to Prince Harry's offspring. So what are the title rules for Archie?
Due to a century-old rule regarding royal titles, he could be styled as Earl of Dumbarton unless the Queen steps in and gives the child another title which is not likely.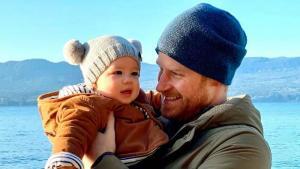 At this time it appears his parents want him to live life as a normal citizen and that means he will — at least for now be known simply as Master Archie. For now, however, the media seems to like calling him "Baby Sussex".
His godmother is Tiggy Pettifer, who'd been Harry's nanny and his godfather is Mark Dyer, a friend who had supported Harry following the fatal accident that took Princess Diana's life.
As it's common practice for baby royals to have many godparents, there are no doubt others that we just haven't found out about yet.
In March of 2021, Prince Harry and his wife Meghan did a now-infamous interview with Oprah, where the Duchess of Sussex alleged that their son was denied a royal title even before he was born, possibly because of the color of his skin.
"They were saying they didn't want him to be a prince or princess, not knowing what the gender would be, which would be different from protocol. They want to change the convention for Archie," Meghan said, hinting that the royal family's apprehensions could be due to the fact that her son would be "the first member of colour in this family."
But this just isn't true.  The rules that determine who gets assigned a royal title and who does not draw from an order introduced by Prince Harry's great-great-grandfather, King George V, in 1917.
Archie is entitled to become a prince, but it may take some time. According to the 1917 letter, the children of Prince Harry and Meghan Markle would have to wait until Prince Charles becomes king, in which case they will become the grandchildren of the monarch and hence will be able to assume royal titles.
As per his order, only those in direct succession to the British throne — the children and grandchildren of the monarch — could receive the HRH (his or her royal highness) title. The rules were meant to limit the number of titles bestowed upon royal family members.
"The grandchildren of the sons of any such Sovereign in the direct male line (save only the eldest living son of the eldest son of the Prince of Wales) shall have and enjoy in all occasions the style and title enjoyed by the children of Dukes of these Our Realms," the patent stated.
In his letter, George V stated that the great-grandchildren of the monarch, excluding the eldest, would not automatically become princes or princesses. Thus, only Prince George, the eldest son of Prince William and third in line to the throne, inherits the title of prince. Meanwhile, Archie is seventh in line to the throne and is automatically disqualified from assuming a royal title.
That is until Charles becomes King. Until then, he is entitled to use the courtesy title of Earl of Dumbarton. However, now that Charles (Archie's grandfather) is the king as of September 8, 2022, Archie is automatically a prince. So that being said, if his parents allow him to use his official title, Archie will then be Prince Archie.
And that means his sister Lilibet is also now a princess.