George Philip Nicholas Windsor was born on June 26, 1962. He is the eldest son of Prince Edward, Duke of Kent, and Katharine, Duchess of Kent. He is styled Earl of St Andrews, one of his father's subsidiary titles, which he holds by courtesy as heir apparent to the Dukedom of Kent.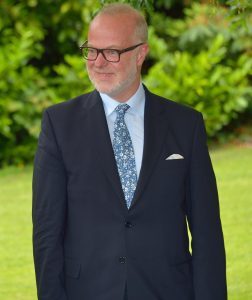 On June 9, 1988, Lord St Andrews married Sylvana Tomaselli, a Canadian-born academic. The couple have three children.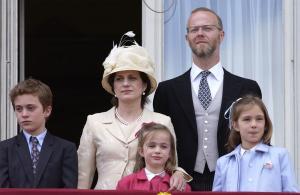 Sylvana Tomaselli is a Roman Catholic. According to the Act of Settlement 1701, no person who is Catholic or marries a Catholic could succeed to the throne of any country whose constitution subscribes to that Act. Therefore, from his marriage until March 26, 2015, he was removed from the line of succession.
After the Succession to the Crown Act came into effect on March 26. 2015, he is no longer barred from succession, making him the most senior to be restored to the succession list.
It should be noted however that his two older children, as Catholics, are still barred.