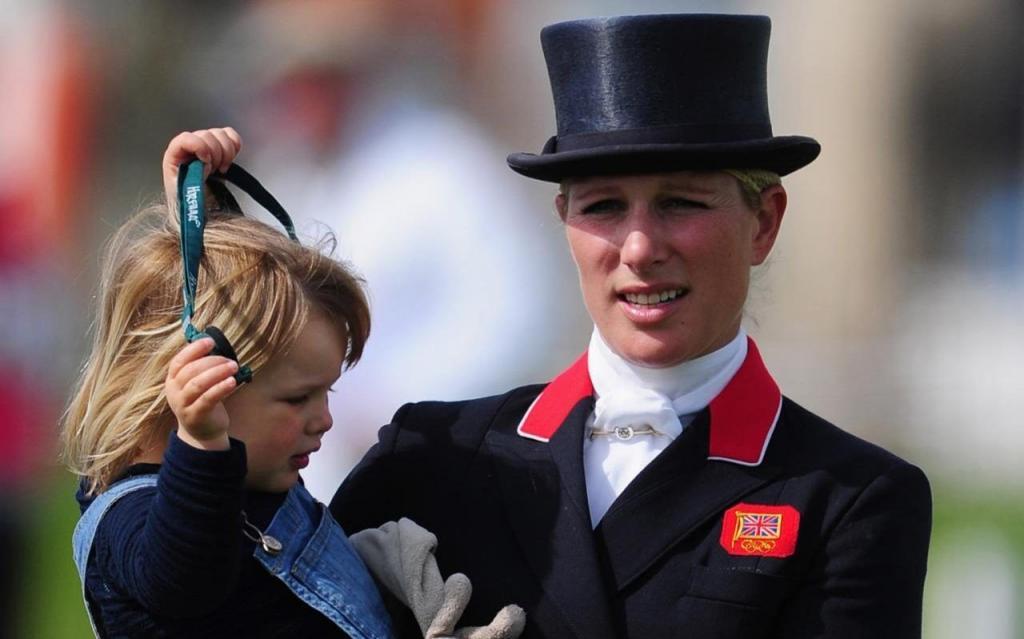 Mia Tindall, Eldest daughter of Zara Tindall and Mike Tindall. Her name is pronounced My-ya. Mia Grace Tindall was born on January 17, 2014.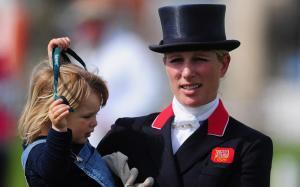 Mia is the fourth of the Queen's great-grandchildren. Like her mother, she will be Miss Mia instead of HRHs like her royal cousins.
And although she has no royal title she is in line for the throne.
Here is a picture of Mia with her royal cousin for the Queen's 90th birthday celebration.