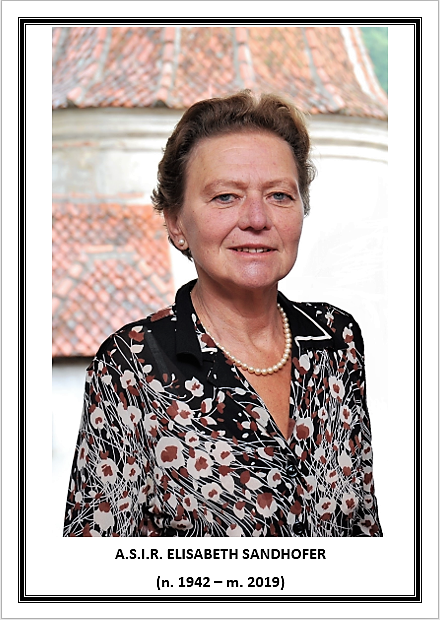 Margareta Elisabeth Sandhofer was born on September 10, 1968, in Innsbruck, Austria. Her parents were Friedrich Josef Sandhofer and Elisabeth Erzherzogin von Habsburg, Archduchess of Austria.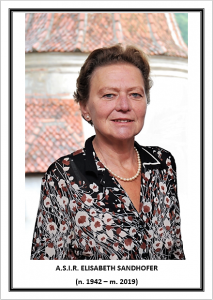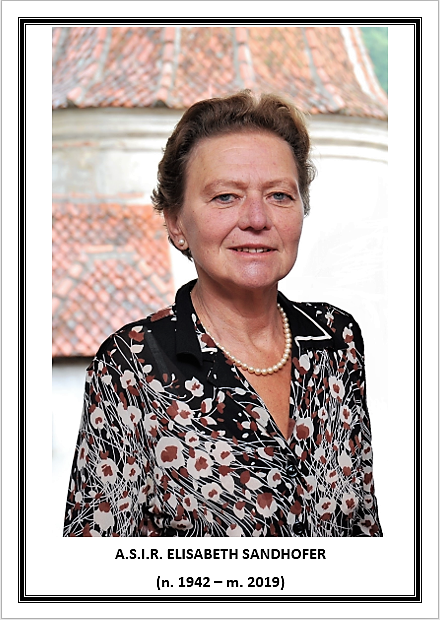 Margareta Elisabeth Sandhofer is a direct descendant of Her Imperial and Royal Highness Ileana, Archduchess of Austria, Princess Royal of Hungary and Bohemia, Princess of Tuscany, Princess of Romania, Princess of Hohenzollern.
Princess Ileana of Romania was the youngest daughter of King Ferdinand I of Romania and Queen Marie. This basically makes Margareta Elisabeth Sandhofer a third-degree cousin of the queen.
This is why she is so far down on the line of succession – at present, I think she is something like 155, which isn't even tracked on most official lists, as they tend to stop tracking past 100.
I think she goes by Elisabeth instead of her full name of "Margareta Elisabeth".
She married Ernst Helmut Klaus Lux on June 20, 1992. When she married she became Margareta Elisabeth Lux. The couple had two children, both boys:
Her full title is Her Imperial Royal Highness Archduchess Elisabeth of Austria, Frau Sandhofer. Sadly The Archduchess died Tuesday night, January 1, 2019, at 8:30 p.m., at Salzburg, Austria, after a long illness. She was 76 years old at the time of her death.
Interestingly enough, she was part owner of Bran Castle, yes the one in Romania – Dracula's home in Transylvania. She along with Archduchess Maria Magdalena, Baroness von Holzhausen and Archduke Dominic, owners of Bran Castle, which are pictured below.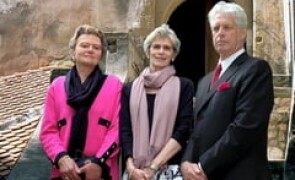 In 1920 the castle was in great disrepair when it became a royal residence within the Kingdom of Romania. It became a favorite home and retreat of Queen Marie, who ordered its extensive renovation. Upon her death, the castle was inherited by her daughter Princess Illeana who ran as a hospital there during World War II.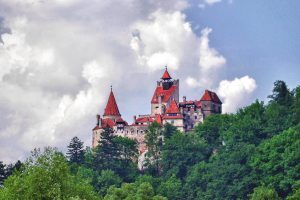 It was later seized by the communist regime with the expulsion of the royal family in 1948. Hover in 2005, the Romanian government passed a special law allowing restitution claims on properties illegally expropriated, such as Bran, and thus a year later the castle was awarded ownership to American Dominic von Habsburg, the son, and heir of Princess Ileana. On 18 May 2006, after a period of legal proceedings, the castle was legally returned to heirs of the Habsburg family. This would go back and forth in legal battles until 2009 when finally the Bran Castle administration was transferred from the government to the administration of Archduke Dominic and his sisters, Baroness Maria Magdalena of Holzhausen and Elisabeth Sandhofer. On 1 June 2009, the Habsburgs opened the refurbished castle to the public as the first private museum of the country and presented in collaboration with Bran Village a joint strategic concept to maintain their prominent role in the Romanian tourist circuit and to safeguard the economic base in the region.
Dracula's Castle, home of Vlad the Impaler is a huge tourist draw in Romania and it's all in part to Her Imperial Royal Highness Archduchess Elisabeth of Austria, Frau Sandhofer.